What is Auto-Complete?
Auto-Complete is an intelligent auto-completion extension for Emacs. It extends the standard Emacs completion interface and provides an environment that allows users to concentrate more on their own work.
Features
Visual interface
Reduce overhead of completion by using statistic method
Extensibility
Screenshots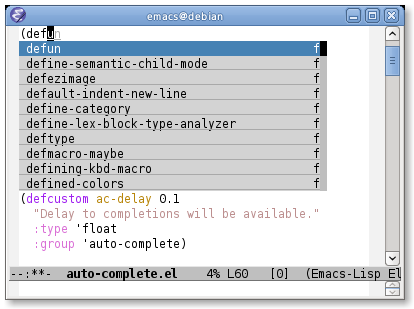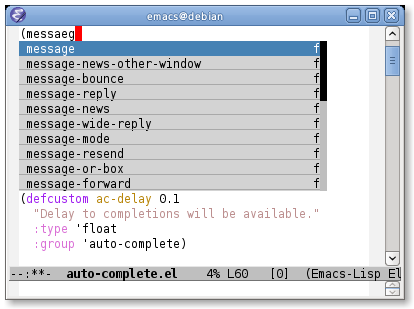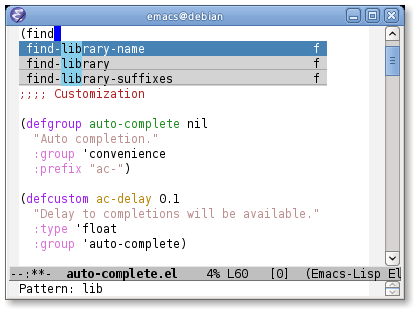 Demo Video
Install
User Manual
Development
Reporting Bugs
Visit Auto-Complete Issue Tracker and create a new issue.
License
This software is distributed under the term of GPLv3.